Flood Zone Report
Have a FEMA Map Professional take a Second Look at your Flood Zone.
Are you in a FEMA Flood Zone? See your home on the newest FEMA Flood Maps and learn the flood risk. It's quick and easy to order your own Flood Zone Report.
We show the latest available (current) FEMA Flood Insurance Rate Maps. If this customized Flood Report shows a home outside the high-risk flood zone, the homeowner can use the information to dispute the mandatory flood insurance requirement.
Who needs a Second Look at Flood Risk?

Homeowners
Buying a Home
Selling a Home
Realtors
Insurance Agents
Appraisers
Lenders
Claims Adjusters
Each Flood Report is manually researched by an experienced Map Analyst. It is more accurate than the split-second computer generated Flood Zone Determination from the Bank.
Work with a FEMA Map Professional
Experienced FEMA Map Analysts & Certified Floodplain Managers are available to help.
Your flood questions answered- all orders completed in under 24 hours.
"You have been an invaluable resource. We learned more from you in just this past hour than we have in two weeks in trying to find out any answers. I can't thank you enough."         - Cassandra in Indiana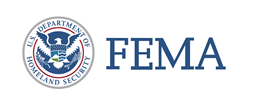 .