Homeowners
Have you been told you need flood insurance?
If you're like many homeowners, you got a letter from your lender forcing you to buy flood insurance. Many will be given NO proof that there house is in a high-risk flood zone.
The problem with fast/cheap
Lenders want a Flood Zone Determination processed fast and cheap
Manual research if often too slow and not cost effective for your bank
Banks will estimate your flood zone based on a computer program and these programs are often wrong
"My home is near a lake and I'm being told that I live in a high-risk zone. Is that true?"
The image below shows an example of this type of scenario.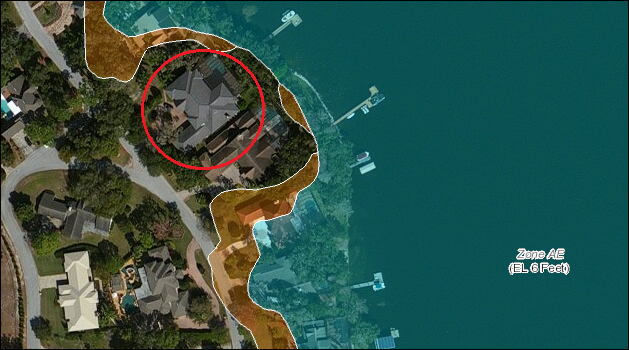 The map overlay above shows how we can take the most current maps of your address and overlay the FEMA Flood Insurance Rate Map (FIRM). Then we develop an assessment from the overlay, giving you the most accurate representation that you can give to your lender or bank to dispute their information.
We take the steps that a lender should be taking in the first place and provide you with an up-to-date Flood Zone Report showing your home and FEMA established flood-risk. So if you have to purchase flood insurance, it's based on the facts.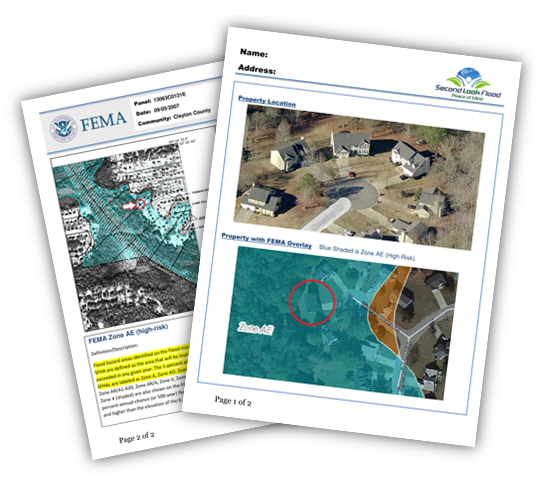 Don't be forced to pay thousands of dollars for mandatory flood insurance because your lender deals in poor information. Now you can run your own Flood Zone Report and Determination with visual evidence of your FEMA Flood Zone.
"Your service was overall exceptional. The response was quick, plus a personal phone call to discuss your findings. This followed by more information which pinpointed the end result of your research" -Glenn in Naples, FL