Real Estate
When you're selling a home, the FEMA Flood Zone can play a major part in a buyer's decision.
Provide important Flood Zone information to a buyer or seller
Most of your competitors won't have an accurate flood report to show the buyers or sellers. They could be relying on incorrect municipal records or historic flood maps.
Now you can get an accurate Flood Zone Report showing the property on the latest available FEMA Flood Insurance Rate Map (FIRM).
Contact us today for a Free Report
The Flood Report  is very popular with agents. We are confident that once you try our service, you will see the value and return. Contact us!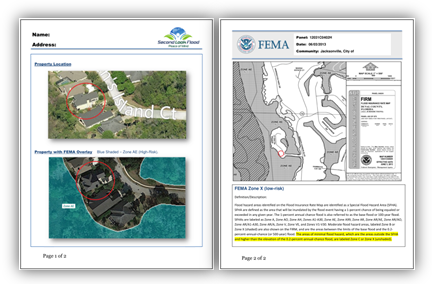 "Thank you! I cannot believe how prompt and thorough your services are. Definitely will use you again for all my real estate transactions. Thanks!  -Lin from Texas