Real Estate
Provide important Flood Zone information to the buyer or seller
When you're selling a home, the FEMA Flood Zone can play a major part in a buyer's decision.
Property owners are required to purchase flood insurance if the house is located within the FEMA high flood risk area ("100-year" floodplain) and if the property has a mortgage or loan on it from a federally regulated institution. This includes most types of mortgages and home equity loans.
If the property is not in a high-risk area, but instead in a moderate- to low-risk area, federal law does not require flood insurance.
Now you can provide your client an accurate Flood Zone Report showing the property on the latest available FEMA Flood Insurance Rate Map (FIRM). This is an easy-to-read document offers visual evidence of the current FEMA Flood Zone. Everyone involved will appreciate the attention to detail of a manually researched Flood Zone Report.
Contact us today for a Free Report
The Flood Report  is very popular with agents. We are confident that once you try our service, you will see the value and return. Contact us!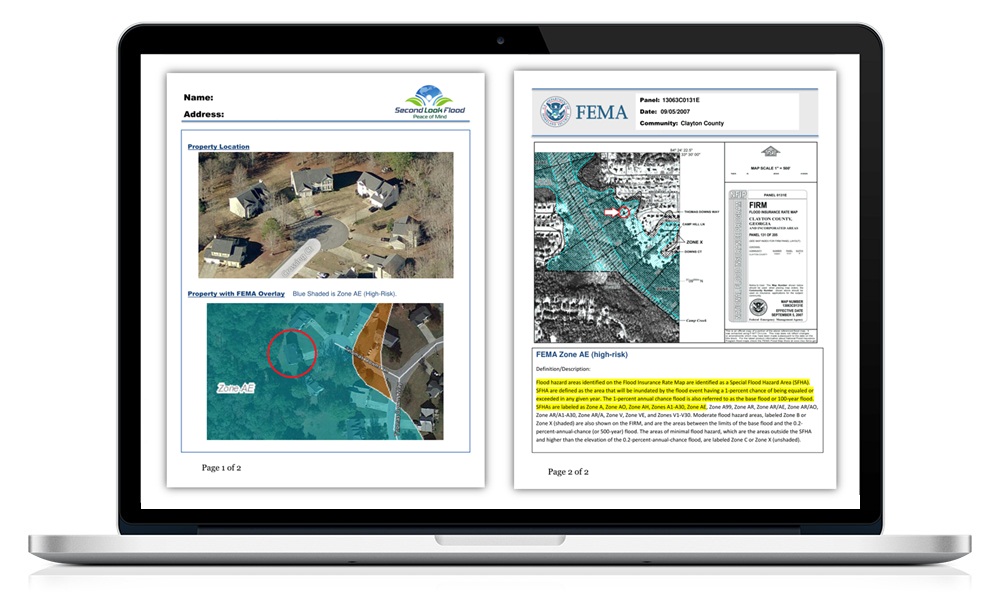 "Thank you! I cannot believe how prompt and thorough your services are. Definitely will use you again for all my real estate transactions. Thanks!  -Lin from Texas